Dick Kiene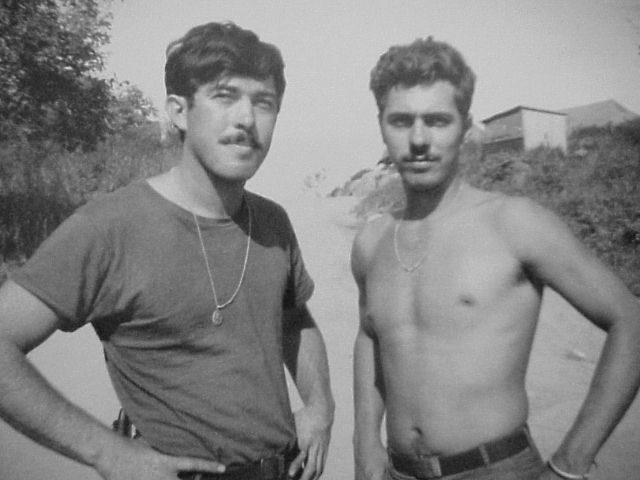 Dick Kiene and Leo Howe, we have remained close since this picture was taken. We and our families vacation together, we try to get together at least once a year. Leo and his wife were just out to visit for new years and we had lunch with Bill Adams on the big island. It's a little harder now that Dee and I live on Oahu and they are still in Washington State but we are planning for DC in 2002.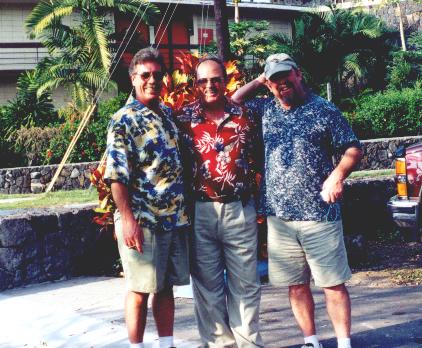 Leo, Bill, Dick -- Jan 2000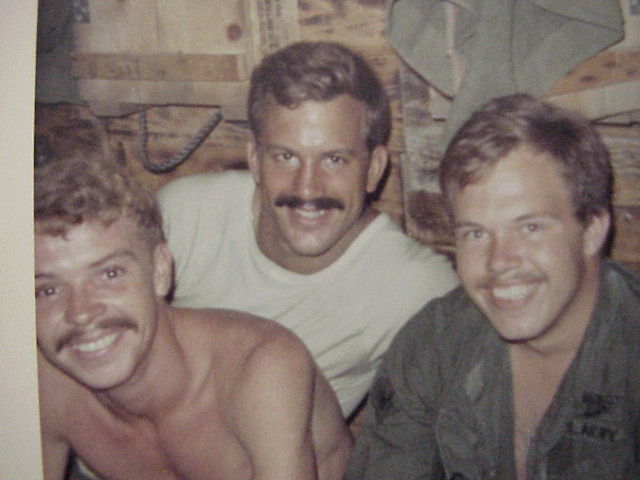 Russel, Cipov, Holiday 1969
Russel was from Southern California, Cipov from Wisconson (I think), Holiday from Northern California.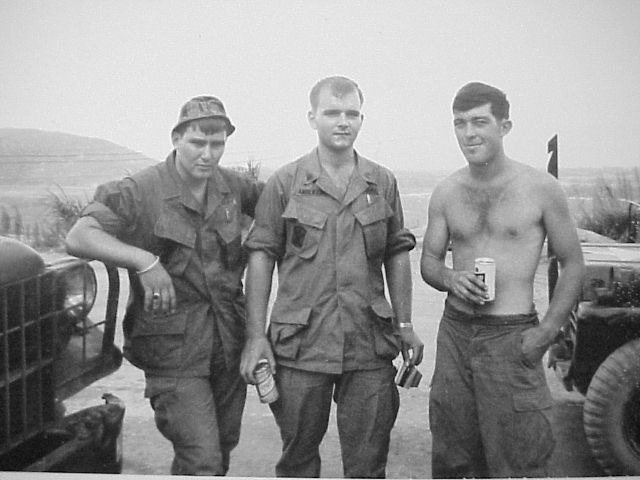 Anderson, Collins & Me 1969
I think Anderson was in second platoon, Collins was from Charlie Co. I believe.
We were short and working at base defense, in Duc Pho. Montezuma top of the hill, Brigade Base Camp.

The Soul Patrol
Robbie, Lonnie Dixon, Lerch, James Hopper (RIP)
Know James Hopper and Lonnie Dixon not sure on others names to faces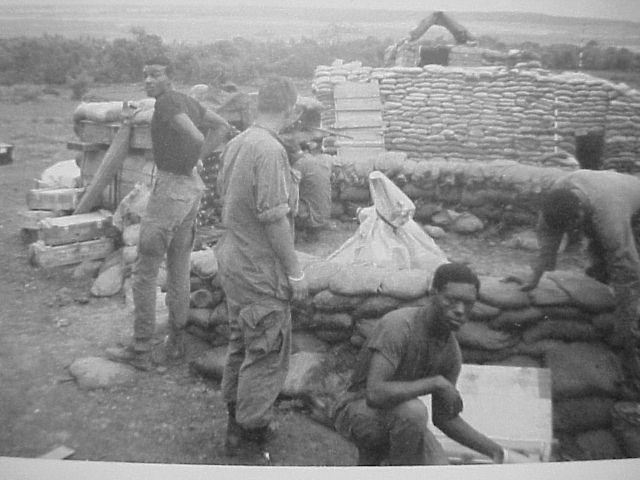 Gun Crew 68
Lonnie Dixon, unknown, James Hopper (RIP), Holland (I think)

002 Charlie Brown 69
Sorry not sure on the names, Second Platoon, Moving out of Charlie Brown early 1969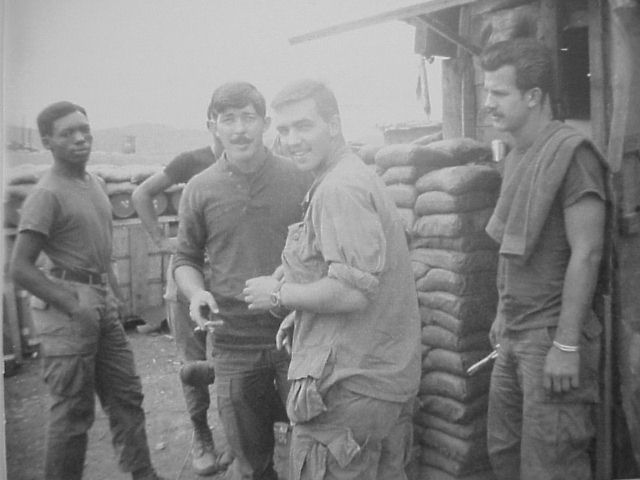 Hopper, Kiene, Burtelson, Cipov, Royce Loman in back
I'm pretty sure of the names except Burtelson (center looking over his shoulder).
Not sure of the LZ, Dragon or Liz.
Alpha Company